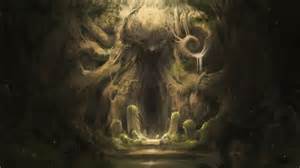 So, this is what I've been doing: The hunt, the connection, the gift of food from Deer and Elk, the gift of truth from the wilderness, the gift of intimacy with the cycle of life.
While hunting I was so happy and connected to the elements, the wildlife, the land.  I stood in the face of questioning what matters...does what I do matter... and took the time to dialogue with it.  And ironically the government shut down while I was out there and guess what...it didn't change my life or how I felt about my life because I was in a place that matters, doing something that matters. What may have been something that mattered to me didn't matter because I wasn't around it....hmmm. What matters is how I feel, how I am treated, and how I treat.
It's no surprise I've been going through some shedding and intentional transformation.  What I've failed at with this is to embrace the healing of the soul cave.  What I want to get out of this is a reframing of what matters so I can live that authentically. The call of the wild here on Earth was tremendously strong this hunting season and I'm seeing that the pull is due to me neglecting my inner wild.  My soul land needs some cleaning. And to see what needs cleaned I need to go where it's dark.
I have begrudgingly returned to "civilization" with the realization that I've been resisting a much needed respite into my cave.  I've mentioned to a few friends "oh, I'm in my cave", yet I let my mind pound me with guilt for not getting this done or responding to that thing, blah...blah...blah!  Oh! Or the shit-storm of feeling "less than" because I haven't rocked out a goal or what I said last year isn't working for me this year. And pushing through my "get-r-done" list as though there is a deadline.  I'm feeling too scripted and it is sucking my energy.
I crave the deep darkness that my self care demands right now.
I've decided to take a break from my work and take myself on a quest into my cave.  I need to announce this so I can fully surrender to the cave and not feel the nudging of my "should's" and to-do's.  My wish is to come out of the cave with incredible magic, creation, and circles to hold.  And I'm going to release my grip on what that will look like.  I don't know how long this cave will hold me, and my wish is to return with all of you in tact on the blog list and social media.
In the meantime....inquiry for us to mull over:
what is behind the avoidance of stillness?
what emotion pushes down the magic of an open heart?
what thought is shackling creativity?
who and what nurtures obstacles?
who and what nurtures success?
what really matters? (the kind that when stripped from having STUFF, what stuff would you have?)
what do the feelings of what matters feel like?
I bless that you take care of you and honor the stuff that makes you YOU.
I'm releasing my grip on the have-to's and should's and embracing my cave fully.  I'll "see" you when it is time to emerge. Blessed be, Nissa