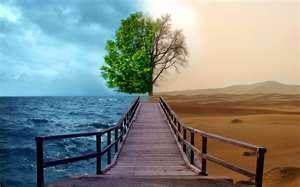 I am sitting in my cave, my workspace.  I've just finished rearranging some furniture and finally hung my pictures, art and drums on the wall.  I feel like a giddy diva; just drinking up my pretties, which makes me laugh at myself, which makes me enjoy this moment even more.  It's like luscious hot chocolate oozing warmth and richness throughout my whole body.  Still giggling. Yum. Each piece on my wall has it's own special meaning or memory that fills my heart and spirit.  None of the pieces "match" each other, nor do they seem to care.  With all my mish-mosh of artwork and trinkets, I have created an environment that reflects me in that not one part perfectly fits in with any other part, but still completes a package of wholeness.  This environment, this room, is home to my healing work.  It's where I write, work out, Yoga, read, journey, meditate, and see clients. And this weekend I'm hosting a workshop here, and I have to say the energy is already buzzing and building.  Feels great.  I feel that any environment we choose; whether its work, play, family, friends, heart, body, mind, can either starve us or feed us.
How are your environments feeding you?
This month, as part of a class I am taking with LightSong School of Shamanic Studies, I was honored with the opportunity to merge with the Sun and channel a message to the group.  I don't quite remember everything that come through as I was not in my conscious mind. However, I do remember experiencing visuals and the basic theme of the message.  What was being presented was the importance of the environment of which we plant our seeds (seeds being our thoughts, our actions, our choices).  The Sun can give life, or take life, based on the environment which the seeds are planted.  So, yeah, this has stuck with me and ignited my reflective motor.  There has been some serious early spring cleaning up in this house, many donation runs, and a whole lot of "do I love it or like it?". "Where does this want to go?".  And, "honey, will you help me move all of your stuff out of this room because it is now MINE". HeeHee.  And this room loves being mine.  The environment in this room is lush, fertile, and anxiously awaiting my creative soul seeds.
I plan on planting all non-GMO soul seeds.  I am planting seeds of willingness to listen to my self doubt instead of shouting at it to shut up.  I am planting seeds of keeping it real, be where I am, and enjoy the ride.  I plan on nurturing these seeds with the compost of wisdom that is compiled of past wounds, old patterns, outdated beliefs, and anything else I have let die within my inner world lately.
What seeds are you planting?  Will your environments sustain life?
So, that's my work space and my home and my soul.  Now, my body as an environment...hmmm, let's see. Yeah, this environment needs some cleaning up!  When I look inside, I see a cloudy day with cold temperatures and I hear a serious cry for a wildfire to purify and offer a fertile reset.  Yep, a fire sounds good.  And after all that ash has settled onto the ground of my body, more seeds can be planted!  Funny...even though this is what I "see" and feel, I am not resistant to the visual.  I find myself excited to get my pyro-maniac on and plant seeds of loving the body I walk around in.
How is your body's environment?
Now, my mind.  HA! The ultimate challenge of quieting the mind.  When I see it as an environment, I see open plains with wildflowers hailing with glee.  I feel a strong, yet gentle breeze flowing from one side to the other. (air head comes to mind and I think I'll go ahead and own that) I hear the crackle of a near by stream, feeding the soil.  Okay, this is good.  I think I'll plant some seeds of working in balance with the ego and the mind.  Over there, I am planting a seed of discernment.  One for clarity. One for creative manifestation.  One for finding the humor in anything and laughing my ass off about it. So, not much an ultimate challenge after all. Awesome!
What's in your head environment?
What other parts of your life could use a bit of tending to?  The hearts' environment?  The environment of your relationships?  The environment of your money?  Whatever you are called to, I encourage you to check it out. Open the imagination and let your environments unfold with the stories or information you need in order to choose from your inner world of empowerment and creativity.  Remember the life cycle; life, death, rebirth. In my opinion, the most precious and powerful lesson from nature, and it can be applied within.
I hope this little diddy has inspired you to check it out inside. To think, act, and choose with intention of nurturing the soul seeds. Enjoy your explorations of Self through your environmental discoveries. It's fun!
Through private healing sessions, I offer energy medicine and empowerment guidance.  Should you come across a situation in your environment that you may need assistance with, I am honored to be of help. You can learn more about my services at www.inquirewithin.me or email me at inquirewithin.me@gmail.com
Blessings of a beautiful environment! Nissa